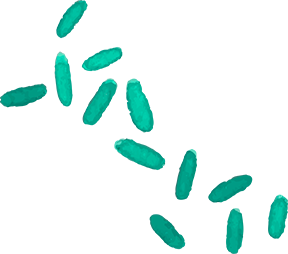 Having a Hard Time Taking It Easy?
Self-care sounds so great on paper, doesn't it? But there's always something getting in the way — work, family, ambition — that makes slowing down seem like a luxury. The problem is that if you're burning the candle at both ends, all you wind up with is a big puddle of wax. 
But here's the good news: you're here. There's something in you that knows that you need to take it easy on yourself, or at the very least take better care of yourself, so that you can do more of what you want. That's so great! You're ready to consider putting your oxygen mask on first before putting it on others. And the best part is that I'm here to help you do just that! 
I'm Suset Laboy, and I started A Little Awareness to help people just like you take a little time for yourself so that you can do more. Self-care is a priority and I'm here to make it a high priority for you, in a way that is accessible, comfortable and empowering. 
Quit The Hustle, Find The Zen

Ok, I'm not telling you to quit your job. But there's a better way to keep going and be the best version of yourself. My "Quit The Hustle" program consists of 7 weekly one-on-one 45-minute sessions to help you find more peace, make more intentional choices and feel like the boss of your life.
In our time together, we'll cover:

1. Tune In
We begin by discovering the powerful affirmations that resonate with you; exploring YOUR meditation style, in order to get a daily routine that works just for YOU.

2. Listen
We'll figuring out YOUR unique mantra to live into, one you can truly believe and apply daily. We then work to get into the practice of owning it.

3. Looking For The Gold
We'll test your new super powers, focusing on what you're doing right and what's going well. We work towards more life-savoring and less life sapping.

4. Commit
Make things happen on your own terms, with intention. We really hone in on how to design and implement baby steps towards a life that works for you.

5. Play
We step away from work and relinquish control (I know, easier said than done), letting what we have been creating together flourish.

6. Crystalize
We shake things up physically so that your body can join your newfound freedom. Think of it as committing your new way of thinking to muscle memory.

7. Sustaining Change
Together we embrace what happens when (not if!) you f*ck up. Then we take a breath and do it again. You'll soon see that the sooner you fail, the faster you get up.
BUSY is a 4-letter Word
When people ask "How are you?" do you get an overwhelming sense of dread and exhaustion? Then now is the time for us to work together! Let's help you find:
A better work/life balance.
That Zen AF feeling you keep falling short of.
The steering wheel to regain control of your life.
Ready To Stop and Quit The Hustle?