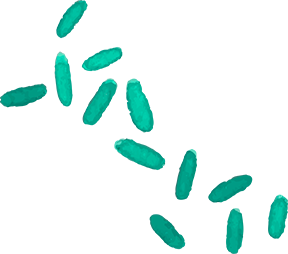 Having a Hard Time Taking It Easy?
Self-care sounds so great on paper, doesn't it? But there's always something getting in the way — work, family, ambition — that makes slowing down seem like a luxury. The problem is that if you're burning the candle at both ends, all you wind up with is a big puddle of wax. 
But here's the good news: you're here. There's something in you that knows that you need to take it easy on yourself, or at the very least take better care of yourself, so that you can do more of what you want. That's so great! You're ready to consider putting your oxygen mask on first before putting it on others. And the best part is that I'm here to help you do just that! 
I'm Suset Laboy, and I started A Little Awareness to help people just like you take a little time for yourself so that you can do more. Self-care is a priority and I'm here to make it a high priority for you, in a way that is accessible, comfortable and empowering. 
Suset's books are currently closed.
Join the waitlist to know when new client spots open up!
Quit The Hustle, Find The Zen

Ok, I'm not telling you to quit your job. But there's a better way to keep going and be the best version of yourself. My "Quit The Hustle" program consists of 7 weekly one-on-one 45-minute sessions to help you find more peace, make more intentional choices and feel like the boss of your life.
In our time together, we'll cover:

1. Tune In
We begin by discovering the areas of life where your hustle is realest, where the suffering lives, where you most feel disconnected from a sense of ease and peace.

2. Listen
In the pause, you will not only develop awareness but start re-aligning with your deepest yearnings. You'll re-connect with your SELF and start envisioning and living into a life that speaks to your soul, unapologetically.

3. Looking For The Gold
We'll test your new super powers, focusing on what you're doing right and what's going well. We work towards more life-savoring and less life sapping.

4. Commit
Make things happen on your own terms, with intention. We really hone in on how to design and implement baby steps towards a life that works for you.

5. Play
We step away from work and relinquish control (I know, easier said than done), letting what we have been creating together flourish.

6. Crystalize
We shake things up physically so that your body can join your newfound freedom. Think of it as committing your new way of thinking to muscle memory.

7. Sustaining Change
Together we embrace what happens when (not if!) you f*ck up. Then we take a breath and do it again. You'll soon see that the sooner you fail, the faster you get up.
Suset's books are currently closed.
Join the waitlist to know when new client spots open up!
BUSY is a 4-letter Word
When people ask "How are you?" do you get an overwhelming sense of dread and exhaustion? Then now is the time for us to work together! Let's help you find:
A better work/life balance.
That Zen AF feeling you keep falling short of.
The steering wheel to regain control of your life.
Suset's books are currently closed.
Join the waitlist to know when new client spots open up!
My ancestors and I want to thank you for providing me with guidance, support, a non judgmental space, and divine structures to help my soul mission unfold. Before I met Suset I was unstructured, passionately worked long hours, and believed that purpose and work were two separate things. What Suset has instilled in me over the years is the fact that we are multidimensional beings and it's our divine right to heal and live abundant lives. Today, I am working full time on my dreams and I wouldn't have known that was possible without Suset showing me through example and her femtorship. I give thanks to Suset's light because she helped me and so many others be confident in casting our divine light. You become what you think about and what you see and Suset empowers you to think and be who you want to see and are meant to be. I/we give tremendous thanks. 
Thanks to Suset's guidance and support I have learned how to better identify the true source of stress and discomfort in my environment, to become more attuned to how it impacts my emotional state, and to stay more positive while navigating through life's ups and downs…Suset has helped me develop practical and actionable tools that allow me to both practice self-love and show more compassion to those around me. With the program I've been able to release limiting beliefs about what I could be and began opening up to dreams that have been always there waiting for me to 'wake up' to them.